Tanya Mehra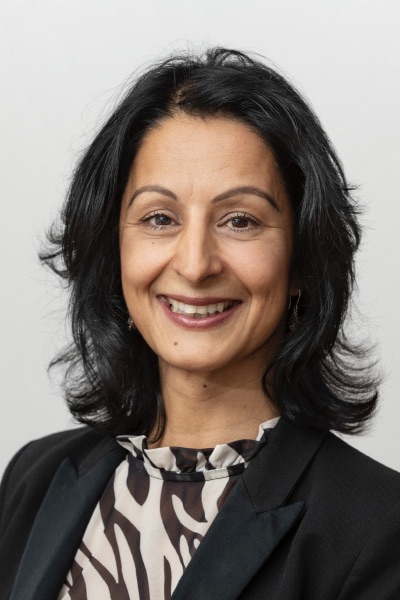 Tanya Mehra is a Senior Research Fellow at the International Centre for Counter-Terrorism – The Hague and coordinates the rule of law projects within ICCT. She has a background in international law and is involved in conducting research, providing evidence-based policy advice, advising governments on a rule of a law approach in countering terrorism.
 
Tanya's main areas of interest are international (criminal) law and rule of law approaches in countering terrorism, with a special focus on accountability of terrorism-related crimes, human rights implications of countering terrorism approaches. Other topics of interests include the repatriation of foreign terrorist fighters, military evidence and the use of administrative measures in counter-terrorism context. She works closely with policy makers, judges, prosecutors and other actors of the criminal justice sector. She also has a broad experience in working with international organisations such as UN CTED and GCTF in developing and disseminating evidence-based good practices that are grounded in rule of law approach to countering terrorism.

At ICCT, Tanya is currently leading a project exploring the criminal justice responses to the linkage between terrorism, international crimes, sexual and gender-based violence including (sexual) slavery, human trafficking and migrant smuggling, developing a training and policy kit on a RoL base use of administrative measures within a CT context and leading a research project exploring the trafficking of small arms and lights weapons as source of financing terrorism.

Recently she worked as a senior consultant to UN CTED on developing global guidelines to facilitate the collection of information and evidence by military within a rule-of-law framework and under auspices of – GCTF Criminal Justice and Rule of Law  (CJ-ROL) Working Group Co-Chairs – Nigeria and Switzerland – responsible for developing the Abuja Recommendations on the Collection, Use and Sharing of Evidence for Purposes of Criminal Prosecution of Terrorist Suspects and on the Glion Recommendations on a Rule of Law based Use of Administrative Measures in a CT context.
Tanya has commented and published on different topics, including on repatriation of foreign fighters in the New York Times, Algemeen Dagblad, Volkskrant, NRC, Euronews, BIRN network, AltraEconomica and the Intercept. 
Previously she worked at the T.M.C. Asser Instituut where she was engaged with conducting needs assessment missions, capacity building projects and training activities in the field of international law, disarmament, international criminal law and countering terrorism.