Dr. Alexander Meleagrou-Hitchens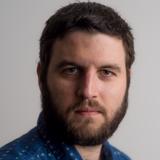 Dr. Alexander Meleagrou-Hitchens
Research Director
---
Contact:
Dr. Alexander Meleagrou-Hitchens is the Research Director of the Program on Extremism at The George Washington University. Prior to joining the Program on Extremism, Dr. Meleagrou-Hitchens was the Head of Research at the International Centre for the Study of Radicalisation (ICSR) and a lecturer on terrorism and radicalization at the War Studies Department in King's College, London. An expert on extremist movements, he has researched and conducted fieldwork on jihadist groups in the United States, United Kingdom, East Africa, and Iraq with a focus on how they attract recruits.  
His PhD research focused on the impact of the Yemeni-American jihadist ideologue Anwar al-Awlaki, providing an intellectual history of his ideological development and an analysis of his impact on the spread of global jihadist ideology in the West. The study, titled Incitement: Anwar al-Awlaki's Western Jihad, was published by Harvard University Press in May 2020.  He has also authored numerous articles on the topics of terrorism and radicalization, and his work has appeared in various outlets, including The Wall Street Journal, BBC, CNN, Foreign Policy, and Foreign Affairs.
Dr. Meleagrou-Hitchens has also advised European policymakers and police forces on counter-radicalization and regularly lectures a diverse range of audiences on this and related issues.