Dollars for Daesh: A Discussion on Terrorism Financing and American Islamic State Supporters
Tue, 29 September, 2020
12:00pm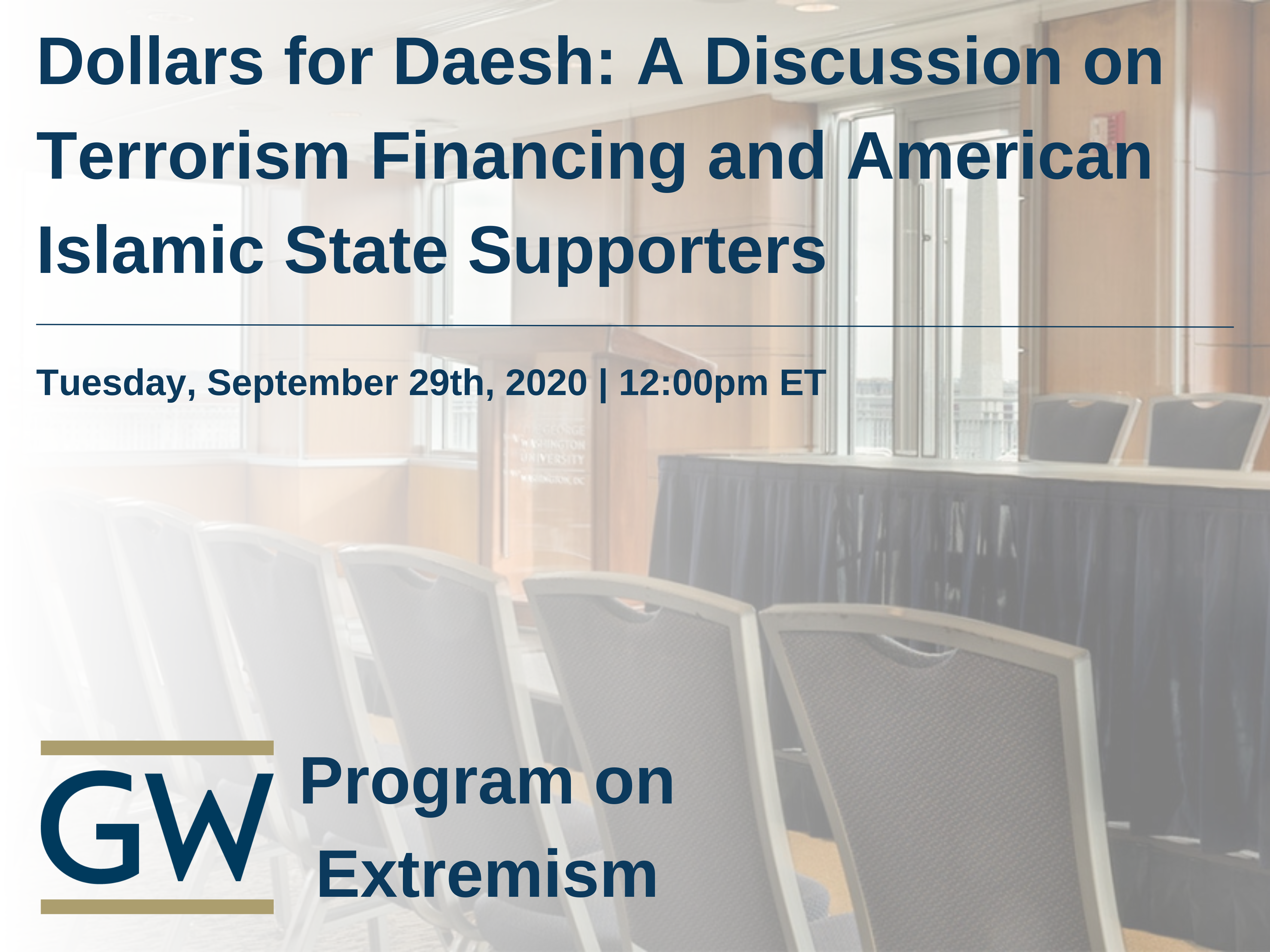 ---
Summary
On September 29th, 2020, the Program on Extremism at The George Washington University hosted a digital event to accompany the release of its latest report, Dollars for Daesh: Analyzing the Finances of American ISIS Supporters. The report, authored by Program on Extremism Director Lorenzo Vidino and Research Fellows Jon Lewis and Andrew Mines, examines the financial activities of the Islamic State's American supporters. 
 
Dollars for Daesh provides a review of the tactics used by individuals in the United States to raise and move funds and assets in support of the Islamic State. The report also analyzes the various types of networks from which individuals drew financial support, and identifies a number of other key trends. 
 
To complement the release of this report, the Program on Extremism hosted a panel discussion moderated by Program on Extremism Director Lorenzo Vidino. The panelists discussed terrorism financing trends as they relate to the Islamic State, the application and efficacy of counter-terrorism financing policies, and gaps in existing efforts to stem the flow of funds to terrorist organizations.
Katherine  Bauer, former U.S. Treasury Department official and Washington Institute for Near East Policy Senior Fellow
Jessica Marin Davis, former Canadian Security Intelligence Service security analyst and President of Insight Threat Intelligence
Jon Lewis, Reserach Fellow at the Program on Extremism and report author
Andrew Mines, Reserach Fellow at the Program on Extremism and report author
---