Jessica Trisko Darden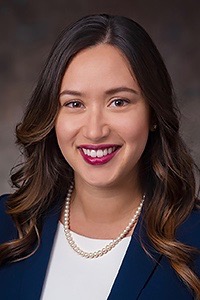 Jessica Trisko Darden
Fellow
---
Jessica Trisko Darden is Assistant Professor of Political Science at Virginia Commonwealth University. She was previously Assistant Professor at American University and Visiting Scholar at Yale University's Program on Order, Conflict, and Violence. Dr. Trisko Darden researches political violence with a particular focus on the role of foreign assistance in shaping support for, or opposition to, violent extremism.

Dr. Trisko Darden is the author of Aiding and Abetting: U.S. Foreign Assistance and State Violence. She is the co-author of two books that focus on women as agents of political violence, including racially and ethnically motivated violent extremism. Insurgent Women: Female Combatants in Civil Wars examines women's participation in civil conflicts in Colombia, Ukraine and the Kurdish regions of the Middle East. Women as War Criminals: Gender, Agency, and Justice examines high profile cases of women's involvement in and prosecution for wartime violence, including genocide and crimes against humanity.
Dr. Trisko Darden is also the author of multiple policy reports on countering violent extremism for the American Enterprise Institute and has conducted field research on violent extremism in Bosnia, Kosovo, and East Timor. She hold a PhD in Political Science from McGill University, a Masters in Russian, East European and Eurasian Studies from the University of Texas at Austin and a B.A. in International Development and Russian Studies from McGill University.