A Book Talk with Joana Cook
A Women's Place: U.S. Counterterrorism since 9/11
Tue, 4 February, 2020
3:00pm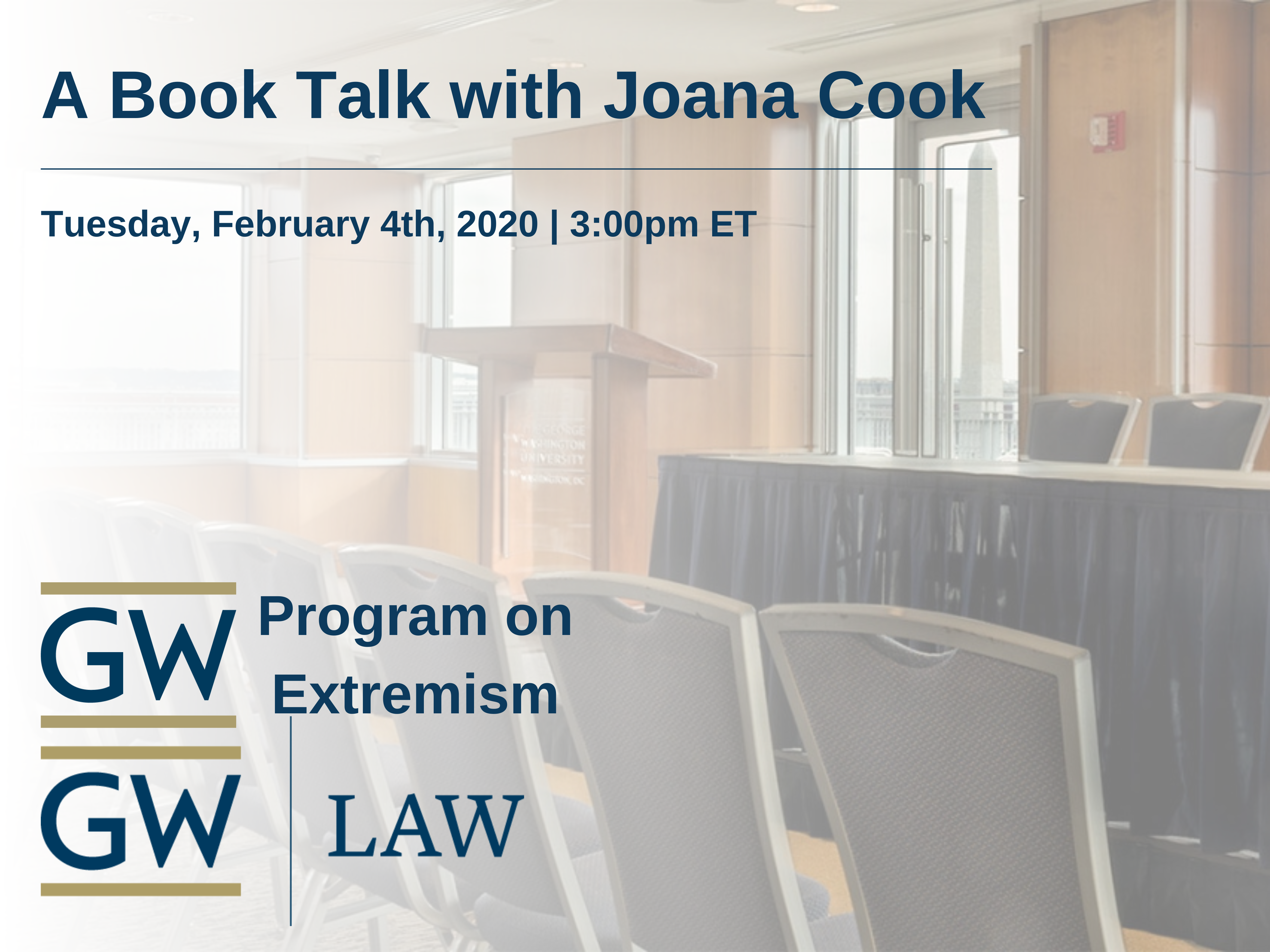 ---
Summary
The Program on Extremism at The George Washington University, in conjunction with the George Washington University Law School, hosted Dr. Joana Cook on February 4th, 2020 to discuss her new book, A Women's Place: U.S. Counterterrorism since 9/11. Dr. Joana Cook is a Senior Research Fellow at the International Centre for the Study of Radicalisation, and a Research Associate in the Department of War Studies. Her research focuses broadly on women in violent extremism, countering violent extremism, and counter-terrorism practices. Her PhD examined women in relation to post-9/11 U.S. counterterrorism responses in Yemen and the wider MENA region.
Dr. Cook provided the context and findings of her new book, in which she investigates how and why women have developed the roles they have, and interrogates US counterterrorism practices in key countries like Iraq, Afghanistan, and Yemen. Analysing conceptions of and responses to terrorists, she also considers how the roles of women in Al-Qaeda and Daesh have evolved and impacted on US counterterrorism considerations. The discussion was moderated by Devorah Margolin, Senior Research Fellow at the Program on Extremism.
Please note: We experienced technical difficulties filming this event and apologize for the delayed streaming feed.
---