A Conversation with Manuel Navarrete
The Director of Europol's Counter Terrorism Centre
Wed, 26 June, 2019
2:00pm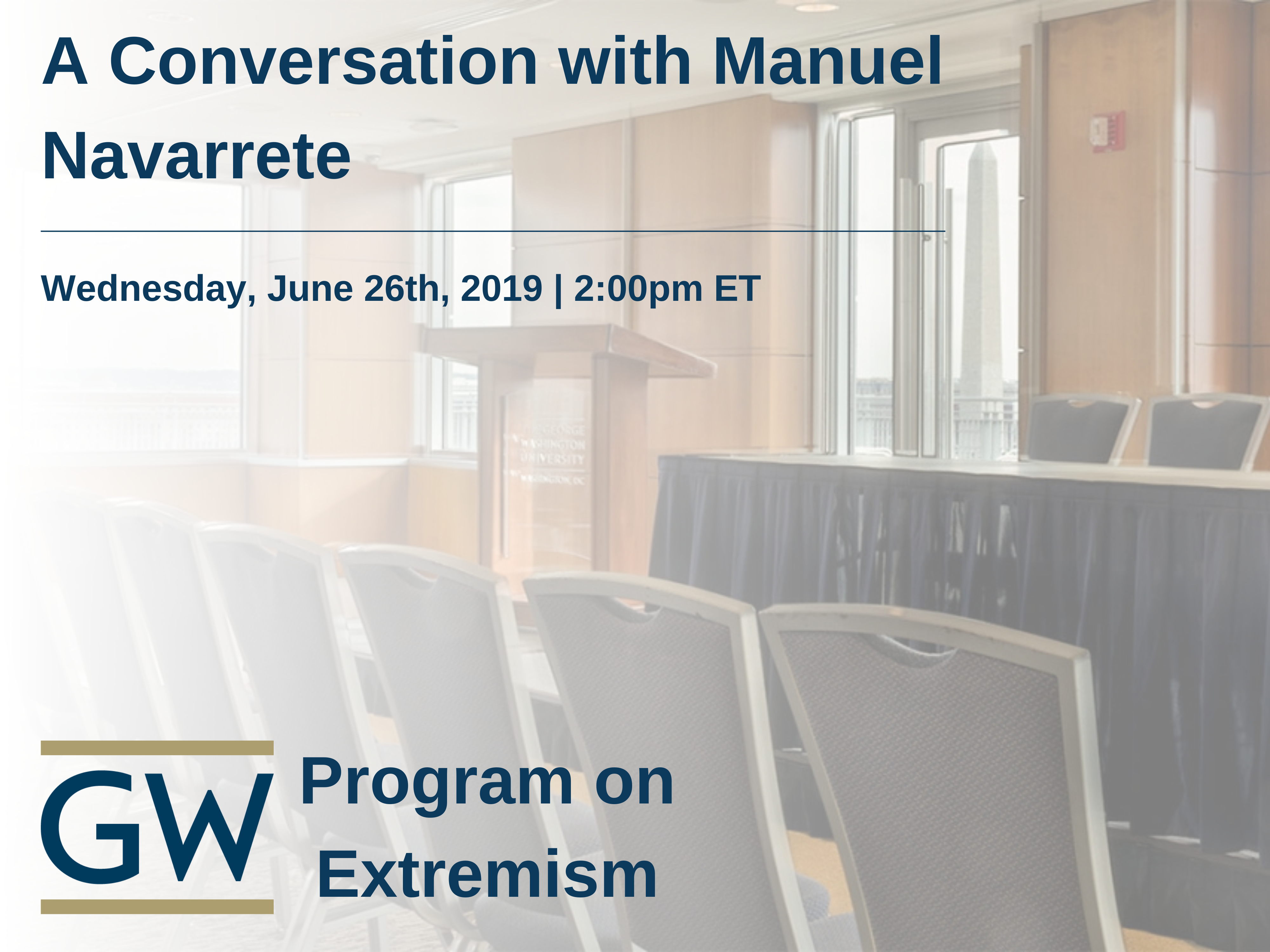 ---
Summary
Over the last few years, Europe has witnessed an unprecedented surge in terrorist activities. The primary challenge has come from individuals and networks linked to the Islamic State and other jihadist groups. Europe has suffered dozens of terrorist attacks and more than 5,000 foreign fighters traveled to Syria from the Continent. Moreover, European authorities have recently witnessed an uptick in other forms of terrorism, in particular that motivated by various forms of right-wing ideology.
To address these threats Europol, the European Union's law enforcement agency, created the European Counter Terrorism Centre (ECTC) in 2016. The ECTC, which functions as a central hub in Europe's fight against terrorism, focuses on providing operational support to EU member states facing challenges with returning foreign fighters, terrorism financing, online terrorist propaganda, and other key issues. Under the leadership of Manuel Navarrete, the Centre has expanded and strengthened its response to this latest form of international terrorism. 
On June 26th, 2019, the Program on Extremism at The George Washington University hosted a discussion with Mr. Navarrete, current head of the ECTC.  The discussion was moderated by Dr. Fernando Reinares, Fellow at the Program on Extremism and Director of the Program on Violent Radicalization and Global Terrorism at Madrid's Elcano Royal Institute.
---