A Discussion with the DOJ's Domestic Counterterrorism Coordinator
Tue, 4 December, 2018
3:00pm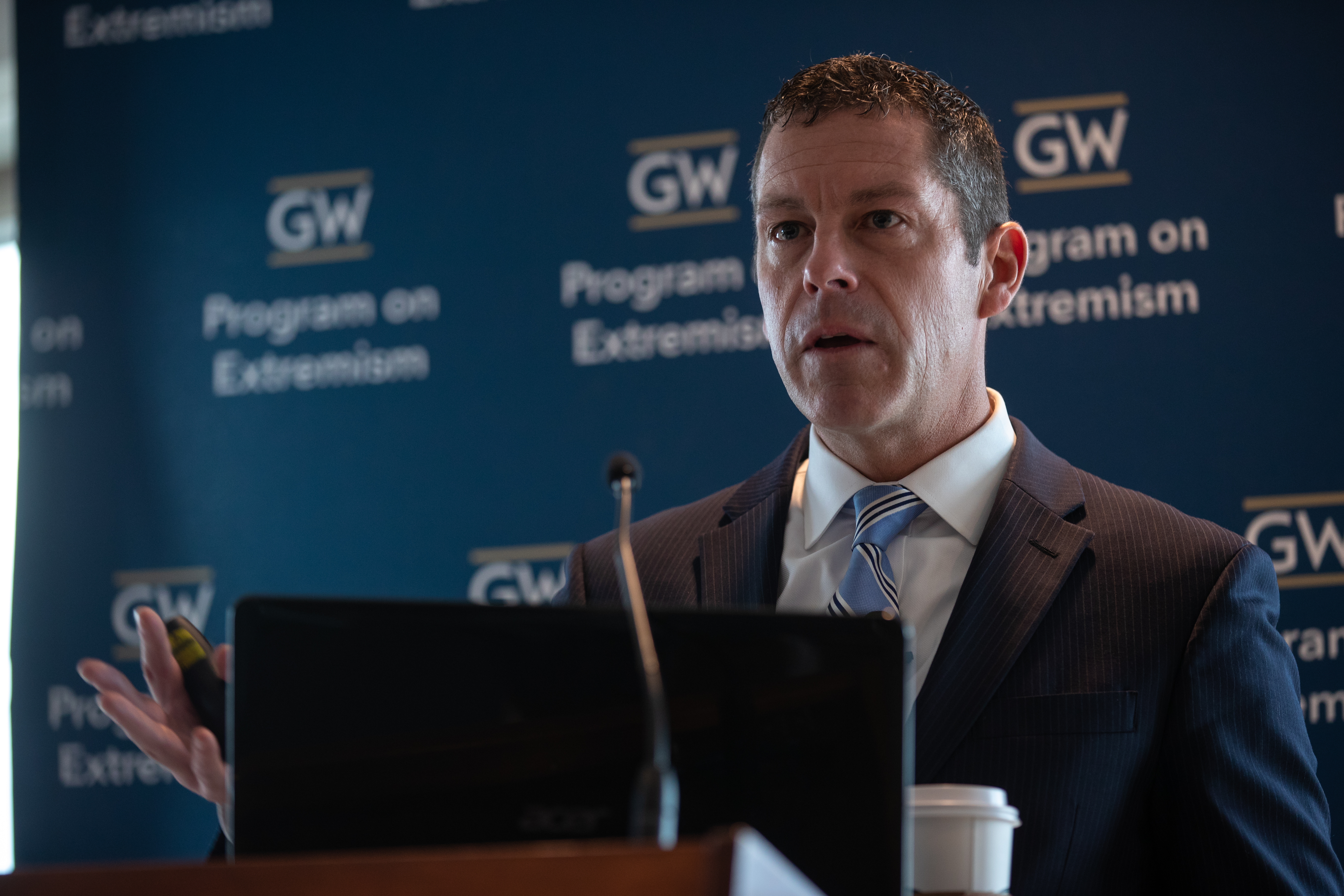 On October 26, 2018, federal law enforcement arrested Cesar Sayoc in Florida for allegedly sending over 14 mail bombs to political and media figures. The next day, Robert Bowers shot and killed 11 worshipers at the Tree of Life synagogue in Pittsburgh. These tragic terrorist attacks, alongside several others seen in recent months, exemplify the "persistent security threat" posed by domestic extremist groups and the "increasing number of fatalities and violent nonlethal acts committed by domestic terrorists against people and property in the United States," identified just weeks before in the White House National Strategy for Counterterrorism.
To discuss the current domestic terrorism threat and efforts to combat it, the Program on Extremism at The George Washington University hosted Thomas Brzozowski, Counsel for Domestic Terrorism at the Department of Justice (DOJ) on December 4, 2018. The discussion marked the fourth annual Program on Extremism conference on the state of domestic terrorism in the United States. In 2015, in a speech delivered at the Program, former Assistant Attorney General John Carlin announced the creation of the Domestic Terrorism Counsel position within DOJ to help coordinate domestic terrorism matters within the Justice Department nationwide, and to assist in headquarters-level efforts to identify trends, analyze legal gaps, and shape the Department's strategy to respond to the threat. Since that time, the Program on Extremism has hosted a recurring discussion with the Counsel for Domestic Terrorism.
After being introduced by the Program on Extremism's Director Dr. Lorenzo Vidino, Mr. Brzozowski addressed the current dynamics of the risk and discuss the Justice Department's options for responding to the threat. This presentation was followed by a moderated discussion between Mr. Brzozowski and Eric Tucker, Justice Department reporter for the Associated Press.