A Conversation with Thomas Brzozowski
The Counsel for Domestic Terrorism at the Department of Justice (DOJ)
Tue, 14 January, 2020
10:00am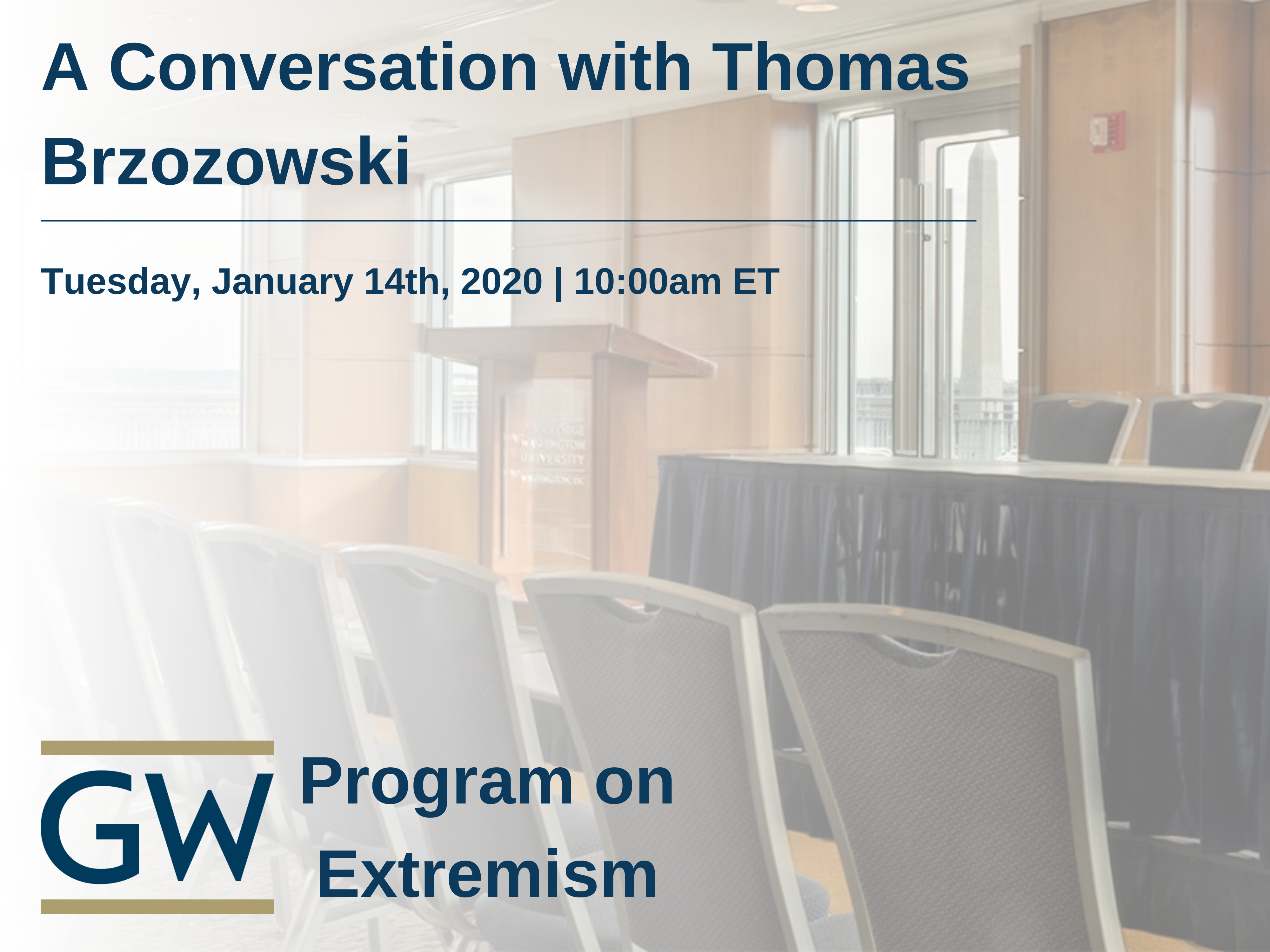 ---
Summary
From El Paso to Monsey, the United States has experienced numerous domestic terror attacks in the last year. The FBI has revealed that it is currently running approximately 850 domestic terrorism investigations and FBI Director Christopher Wray has stated that "domestic violent extremists collectively pose a steady threat of violence and economic harm to the United States."
To discuss the current domestic terrorism threat and efforts to combat it, the Program on Extremism at The George Washington University hosted Thomas Brzozowski, Counsel for Domestic Terrorism at the Department of Justice (DOJ) on January 14, 2020. This discussion marked the fifth annual Program on Extremism conference on the state of domestic terrorism in the United States. Four years ago, in a speech delivered at the Program, former Assistant Attorney General John Carlin announced the creation of the Domestic Terrorism Counsel position within DOJ to help coordinate domestic terrorism matters within the Justice Department nationwide, and to assist in headquarters-level efforts to identify trends, analyze legal gaps, and shape the Department's strategy to respond to the threat. Since that time, the Program on Extremism has hosted a recurring discussion with the Counsel for Domestic Terrorism.
After being introduced by the Program on Extremism's Director Dr. Lorenzo Vidino, Mr. Brzozowski addressed the current dynamics of the risk and discuss the Justice Department's options for responding to the threat. His presentation was followed by a moderated discussion between Mr. Brzozowski and Hannah Allam, national security correspondent for NPR.
---
Part One
Part Two
---