The Islamic State's Revival Strategy: Foundations for Future Resurgence and How to Undermine It
Thu, 28 June, 2018
5:00pm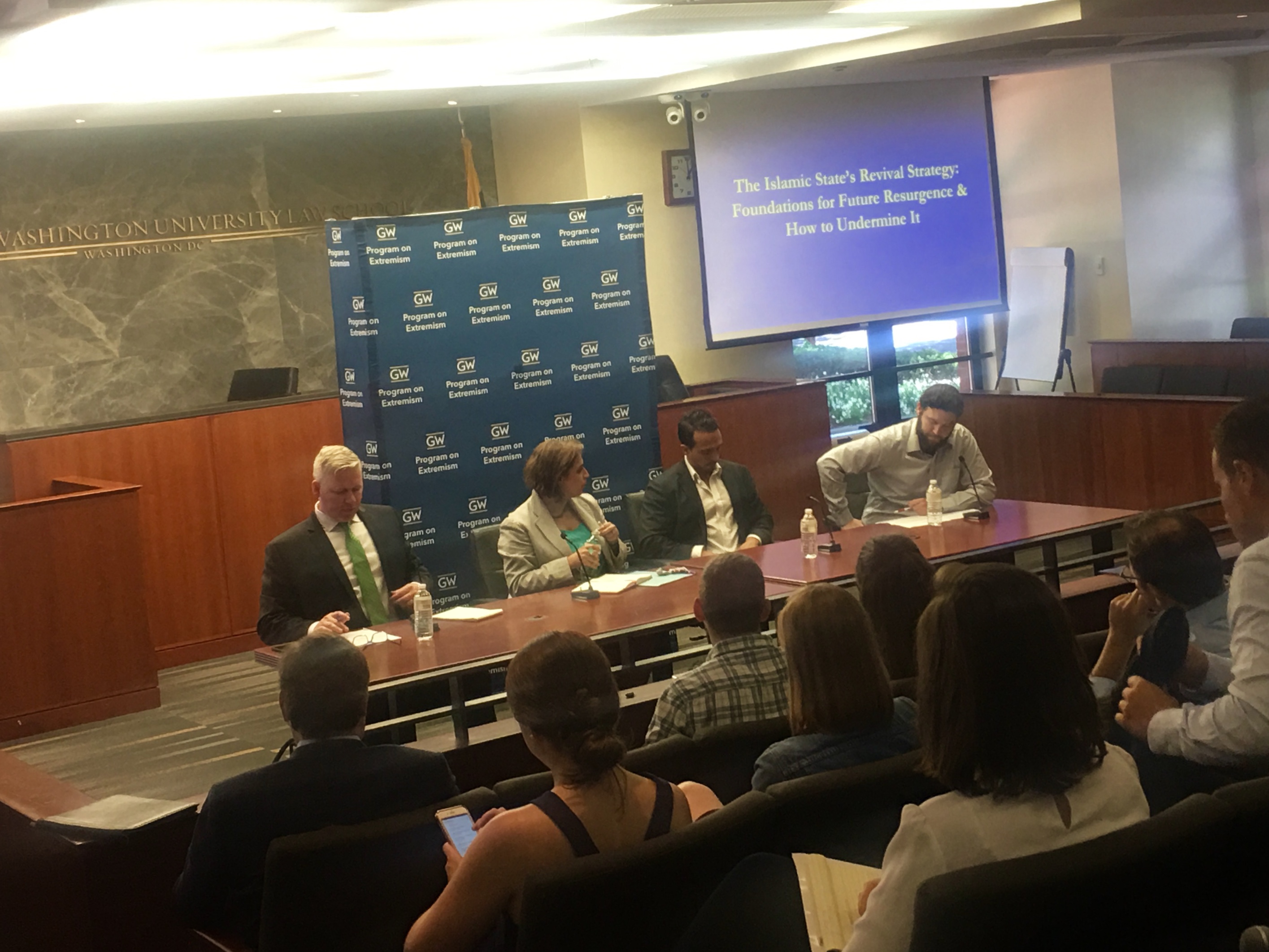 On June 28, 2018,  the Program on Extremism hosted a panel discussion on the next phase of the war against the Islamic State (IS) featuring the Deputy Coordinator of the U.S. State Department's Global Engagement Center (GEC) Manju Sadarangani, political scientist with the RAND Corporation Dr. Colin P. Clarke, and Program on Extremism senior research fellow Dr. Haroro J. Ingram.
IS has suffered crippling losses of territory, personnel, and resources, from its heartlands of Syria and Iraq to its provinces in Southeast Asia and Afghanistan. While the organization is undoubtedly weaker now than in 2014, IS and its regional predecessors have shown an ability to rebuild and re-establish themselves. It is no coincidence that IS' rebirths have taken root in locations where it enjoyed previous successes. The group uses nostalgia and legacy as central tenets of its revival strategy, and the anti-IS campaign will need to pivot its efforts accordingly.
During the discussion, chaired by Program on Extremism's research director Dr. Alexander Meleagrou-Hitchens, the three panelists offered different perspectives on the issue of how best to understand and counter IS' revival strategy:
Ms. Sadarangani explained how a new GEC initiative is targeting IS' "legacy"  globally. 
Dr. Clarke focused on the legacy of IS' information-related capabilities and what they portend for the ability of the group to rebound and reestablish itself in the future.
Dr. Ingram, reflecting on his fieldwork in the West and Southeast Asia, highlighted the role of targeted capacity building efforts to provide locals in areas impacted by IS with the knowledge and skills to confront the group.