The Jihadi Threat in Europe: Insights from Belgium
Fri, 24 February, 2017
10:45am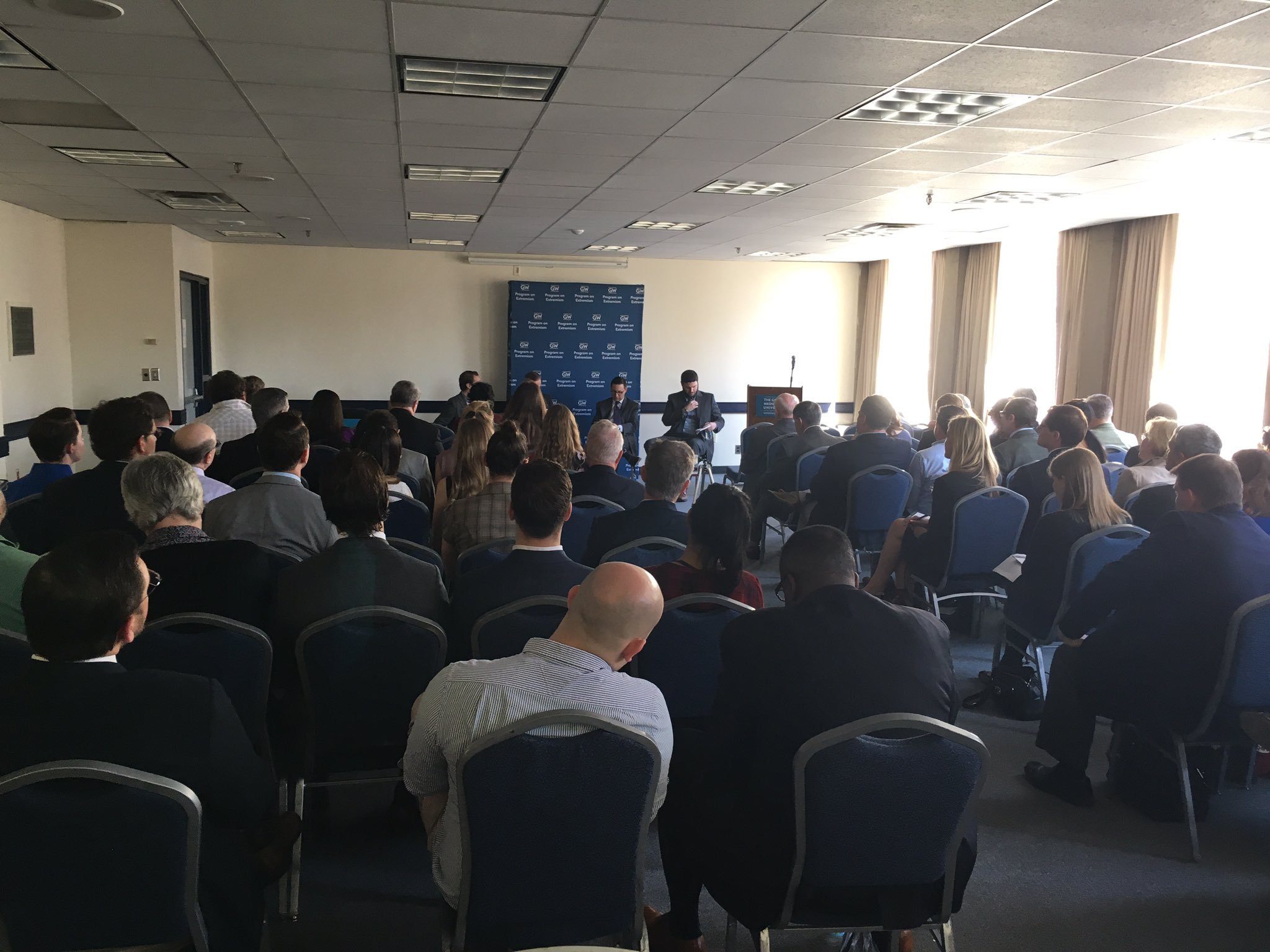 One year after the Brussels terrorist attacks, a number of measures have been adopted by the Belgian government to improve national security. Yet, Belgium remains one of the most affected countries in Europe by the problems of radicalization and terrorism as its intelligence services continue to face the dual and related challenges of returning foreign fighters and homegrown jihadists.
On February 24, 2017, the Program on Extremism hosted a discussion in partnership with the Embassy of Belgium in the United States on this topic with three experts who will highlight the main challenges confronted by Belgium and Europe more widely and then discuss the responses that have been developed so far.
Professor Thomas Renard is a Senior Research Fellow at the Egmont Royal Institute for International Relations, a Brussels-based think tank, and an Adjunct Professor at the Vesalius College, in Brussels as well. He has recently published Counterterrorism in Belgium: Key challenges and policy options (October 2016), and is currently leading a research project on returning foreign fighters in Europe. He is also a regular contributor to the media.  Professor Renard graduated from George Washington University (MA) in 2008.
Matthew Levitt is the Fromer-Wexler Fellow and Director of The Washington Institute's Stein Program on Counterterrorism and Intelligence. From 2005 to early 2007, he served as deputy assistant secretary for intelligence and analysis at the U.S. Department of the Treasury. Previously, he served as a counterterrorism intelligence analyst at the Federal Bureau of Investigation (FBI), where he provided tactical and strategic analytical support for counterterrorism operations, focusing on fundraising and logistical support networks for Middle Eastern terrorist groups. He has also served as a State Department counterterrorism advisor to the special envoy for Middle East regional security (SEMERS), General James L. Jones.  Levitt has written and lectured extensively on countering violent extremism (CVE) and contending with foreign terrorist fighters, and is a frequent visitor to European capitals on these issues.
Cedric Janssens de Bisthoven is Minister-Counselor at the Embassy of Belgium in the United States of America. A career diplomat since 1991, he has served in several postings overseas including Ottawa, Tunis, Zagreb, Vienna (UN) and Geneva (UN).  Before arriving in Washington, D.C., where he leads the political section of the Belgian Embassy, he was the Legal Adviser to the Permanent Mission of Belgium to the United Nations in New York.
Moderator: Alexander Meleagrou-Hitchens, Research Director at the Program on Extremism