Mosul and the Islamic State: The Road Ahead
Tue, 21 September, 2021
2:00pm - 3:30pm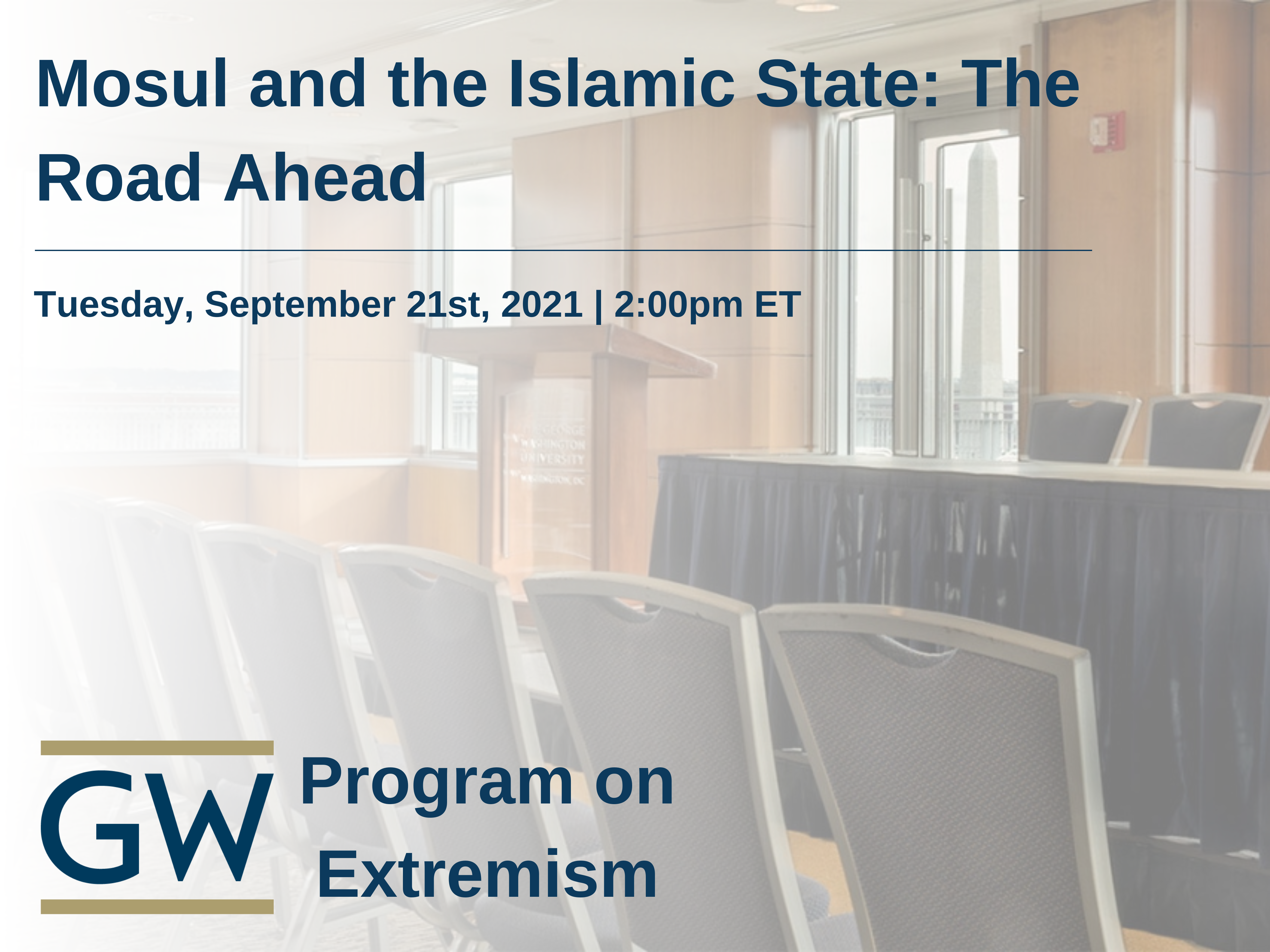 ---
Summary
On September 21, 2021, the Program on Extremism hosted a special event to launch the final episode of Mosul & the Islamic State featuring a line-up of keynote speakers from Iraq. The opening session focused on the opportunities and challenges associated with the pursuit of justice for victims of Daesh crimes, the experiences of Mosuli women before and after Daesh occupation, and the role of the arts in rehabilitating the city and its people. This session was chaired by Program on Extremism Senior Research Fellow Haroro J. Ingram, with keynote speakers featuring:
Murad Ismael, Co-Founder and President of the Sinjar Academy
Natia Navrouzov, Legal Advocacy Directory, Yazda
Ameen Mokdad, Mosuli musician
Asma Khalid, Mosuli entrepreneur
Ahmad Al Basheer, Iraqi comedian, journalist, and host of the Albasheer Show
A moderated discussion featuring Program on Extremism research fellow Omar Mohammed followed to formally launch both the podcast's final episode and the research paper that informed the series, The Long Jihad. This four-part podcast series tells untold stories from the Islamic State's reign of terror over the city of Mosul, the pursuit of justice in its aftermath, and the enduring struggle of its people for a better future.
---